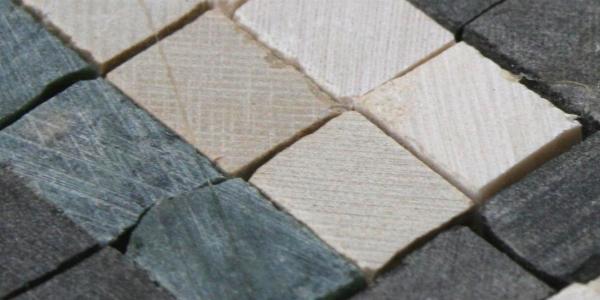 This kind of surface is norm since centuries on the market. This kind of style is also called "antique-style". Since the surface seems to be rough colors appear not so gaudy - while the stone is untreated.
The stone is treated correctly when using a brick-oil - after the mosaic has been shifted - that way your mosaic will be protected from water and the colors will appear to be brighter.
Since "antique-style" is the norm of all mosaics, every theme, in different thicknesses may be ordered. Our factories have specialized in producing this kind of mosaics therefore all kinds of marble are in stock at all times. "Antique-style" is also the most inexpensive design in our line of goods.