Construction meets the art of painting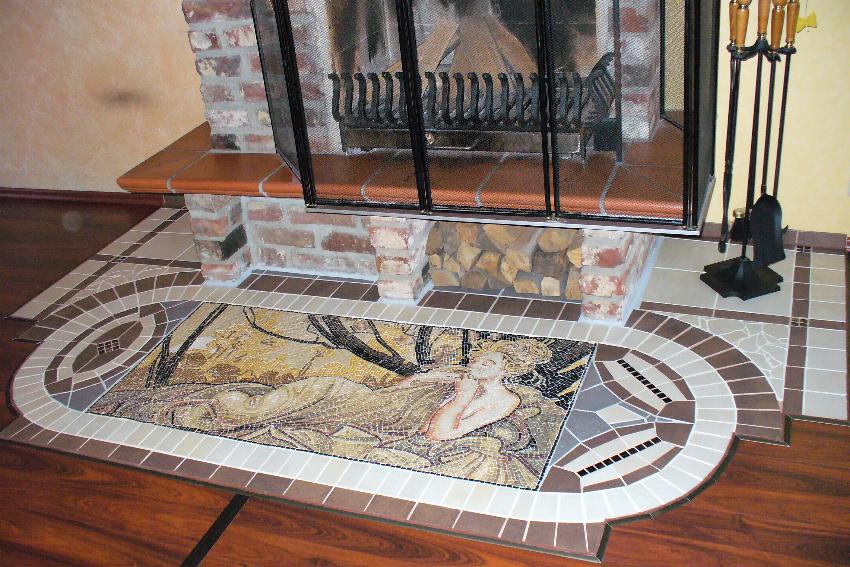 Who wouldn´t like a place in his house which means is to relax, a temple of letting go stress? A fireplace that gently flatters your senses with its striking game of fire and warmth. Who hasn´t the dream of such gorgeous in his home?
What you see here is the artistic arrangement of one of our customers who integrated a piece of art - by Alfonse Maria Mucha (1860-1939) painted in 1899 with the title "Dusk" - into his design.
To build this mosaic we used a style of marble which has been formed at degrees hotter than 400°C – now it is a colourful protection against flying sparks.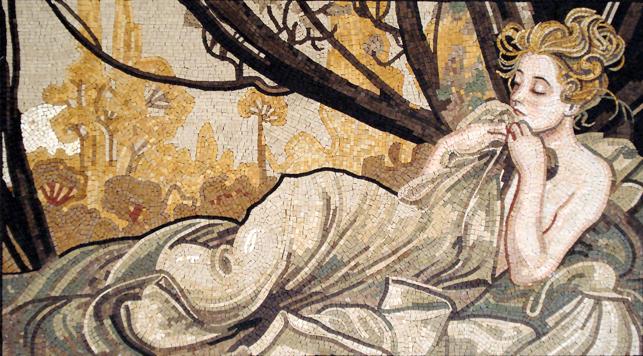 By the way - our mosaic artists especially enjoy putting pictures of master craftsmen as mosaics. Many of our artists used to be painters before they started making mosaics- surely an attribute of our product- when putting old paintings or photos into action. Only people who are able to see beauty itself and are able to put it into marble are to work for us. Therefore we give you the guarantee that we´ll deliver you an artistic piece produced in best quality.

Klick here to find detail informations of the used mosaic FK054